Become A Certified Yoga Teacher
200-Hour Online Yoga Teacher Training
★★★★★
Exceptional Yoga Alliance School Rating 4.7 of 5
FEB 05 - JUN 19/2022
In case you have any question, you can contact us
here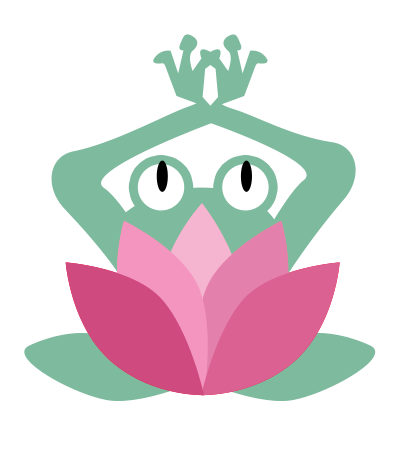 The Frog Lotus Yoga (FLY) 200-hour Online Teacher Training empowers you to teach yoga professionally and to get a strong grounding in Eastern philosophy.

Upon graduation, you are certified to teach inclusive, creative and intelligent Vinyasa Flow classes, with an emphasis on alignment, form and safety.

yoga teacher training DETAILS
All you need to know
What's included?
Frog Lotus Yoga (FLY) 200-hour Online Yoga Teacher Training consists of self-paced content, including videos, readings, reflections and assimilation practices, as well as interactive online live sessions that build community and bring the teachings from your on-demand content to life!
Lead Teacher: Vidya Heisel

Level: Intermediate

Study time: 200 hours

Course Language: English

Exams: 3

Certification: E-RYT 200
HIGHLY EFFECTIVE TRAINING
FLY has trained over 3,000 teachers through more than a hundred 200-Hour Yoga Teacher Training Programmes over the past 21 years, resulting in a skillfully refined, polished and comprehensive course

12+hrs OF TEACHING PRACTICE
Practice makes perfect! Leave the training confident and ready to teach, having taught for over 12 hours, including three 75-minute classes, with compassionate critique from your classmates and teachers
How to qualify for the training?
A minimum of one year's yoga practice and reasonable competence is required to take the 200-Hour Frog Lotus Yoga Online Teacher Training.
You are also required to be in good health, physically and mentally.
REQUIRED BOOKS AND VIDEO TO PURCHASE FOR THE YOGA TEACHER TRAINING
The Key Muscles of Yoga: Scientific Keys, Volume I by Ray Long & Chris Macivor

Inside the Yoga Sutras by Reverend Jaganath Carrerra (*Read this book in your own time)

Eating Animals by Jonathan Safran Foer (*Read this book in your own time)

Video: Anatomy For Yoga by Paul Grilley
What is the cost of the training?
Total cost of the training = Tuition cost only

Tuition cost (Including VAT) is €1399 — instead €2000 for an in-person training
PAYMENT OPTIONS
❤️ 1. ENROLL NOW
Enroll today. Pay now at once and get a €200 extra discount


2. REGISTER NOW
Reserve your spot with a €200 deposit. Pay the rest at once before the training
3. INSTALLMENT
Reserve your spot with a deposit. Pay the rest with 3 installments of €400
What are the benefits of the online training?
COMFORT
Become a certified yoga teacher from the comfort of your home
MORE TIME
To study and assimilate the knowledge week after week
MORE CONTENT
We explore more in-depth the content of the training
TEACH ONLINE
Get experience teaching online and in-person
SAVE MONEY
Save more than half the money you would invest in an in-person training
What a training week looks like?
SCHEDULE
Self-paced content

Around 10 hour of time commitment/week

Studied in your own time during the week

Require to be completed for the live sessions
Rest
You have one weekend of rest without live session per month and two weeks without content or live session between month 3 and 4.
Interactive live session - 2 to 4 hours
You have two Saturday and one full weekend (Saturday and Sunday) live sessions a month:


2:30pm - Sharing group with your peers

3:00pm - Live session with your teacher
Recordings
All live sessions are recorded should you miss any of them. You can only miss up to three in order to get your certification.

What do I get?
DURING TRAINING
+190 Videos

+70 e-Books

14 Interactive live sessions

+60 Assessments

12 Masterclasses

3 Live intermediate online classes

17+ Hours of teaching practice
AFTER TRAINING
How to cue and assist 80 poses and their variations and modifications

10 Pranayamas cueing scripts

Improved personal practice

Deep understanding in eastern philosophy

Experience teaching 3x75-min full yoga class
200-hour Online Yoga Teacher Training Overview
What you learn
Learning goals: Gain an awe-inspiring and liberating
understanding of the history and philosophy of yoga and
Vedanta. Transform your fundamental relationship to
life in a profoundly positive way.
HISTORY OF YOGA

8 LIMBS OF YOGA

SUBTLE BODY SYSTEM
LIVING YOGA ON & OFF THE MAT
UNDERSTANDING YOUR NATURE
HOW TO BE HAPPY AND FREE
Learning goals
: Enhance your ability to practice and
teach yoga in a sustainable, functional and well-informed
way. Understand the anatomy of movement as applied
to Yoga and learn how to body-read and modify
accordingly.
ANATOMY FOUNDATIONS

UNDERSTANDING MOVEMENT

INJURY PREVENTION

STRETCHING AND REFLEX ARCS

NERVOUS SYSTEM

BREATHING AND BANDHAS
Learning goals
: Develop your ability to practice and teach yoga in an intelligent, creative
and informed way.
Learn skillful cueing and how to adapt for different levels.
We provide a safe environment to practice teaching!
ASANA ALIGNMENT AND FORM
MODIFICATIONS AND VARIATIONS
ASSISTING AND ADJUSTING
SANSKRIT NAMES OF POSES
MAKING YOGA ACCESSIBLE
SAFETY AND LONGEVITY
Learning goals
: Teach inclusive, creative and intelligent
Vinyasa Flow classes, with an emphasis on alignment,
form and safety.
INCLUSIVE SKILLFUL CUEING

QUALITIES OF A GREAT YOGA TEACHER

FLY CLASS SEQUENCING
PRANAYAMAS BENEFITS & HOW TO TEACH

PRENATAL & RESTORATIVE

START & RUN YOUR BUSINESS
Learning goals
: Deepen and advance your own practice
experiencing fresh, challenging and inspiring sequencing
with precise instruction.
12 INTERMEDIATE MASTERCLASSES
2 ALL-LEVEL SEQUENCES

4 BEGINNING LEVEL CLASSES

4 LIVE INTERMEDIATE ONLINE CLASSES

GUIDED MEDITATIONS

12+ HOURS STUDENT TEACHING PRACTICE
This is a comprehensive 4 month online course. You are supported and mentored throughout the course.

10-12 HOUR TIME COMMITMENT/WEEK

COURSE MATERIAL IS STUDIED IN YOUR OWN TIME DURING THE WEEK

1 WEEKLY LIVE SESSION WITH A LEAD TEACHER*

1 MONTHLY LIVE WEEKEND WITH ALL LEAD TEACHERS*

COURSE SUITABLE FOR MOST TIMEZONES*

200-Hour Yoga Teacher Certification (RYT-200)
Your course has met the requirements set by Yoga Alliance, demonstrating that it is of the highest standard. As a certified FLY graduate, your certification enables you to register through Yoga Alliance (RYT-200)
our 200-HOUR ONLINE YOGA TEACHER TRAINING team
About your teachers
VIDYA HEISEL
Lead Teacher
E-RYT 500, YACEP
Vidya is a master yoga teacher with over 45 years of teaching experience as well as a deep and experienced knowledge of yogic philosophy and meditation. She is an inspiring practitioner and a gifted communicator. She founded Frog Lotus Yoga International in 2000. Since, she has trained thousands of yoga teachers and led over a hundred 200-Hour Yoga Teacher Trainings around the world.

LISA DUNN
Asana Teacher
Lisa is a yoga teacher and self proclaimed life-enthusiast whose playful approach to her practice mirrors her free spirit. She travels the globe offering yoga retreats, workshops and trainings. Keen to share the liberating effect this 20-year practice had on her life, Lisa became a 500-hour certified teacher with Frog Lotus Yoga and has been a well-loved teacher for twelve years now.
KATRINA PETNEY
Anatomy Teacher
Throughout her life Katrina has been fascinated by the human body and mind. A combination of science, philosophy, yoga, and meditation guide and inspire her professional and personal life. Her background in biochemistry, biology, education, and yoga, along with her interest in mindfulness, neuroplasticity, and the body-mind connection, serve as the foundation for her teaching.
200 Hour Online Yoga teacher training
LIVE THE FLY ONLINE EXPERIENCE
Best learning experience
IMMERSIVE
ENGAGING AND EFFECTIVE TRAINING

Simple, flexible, powerful studying for your students.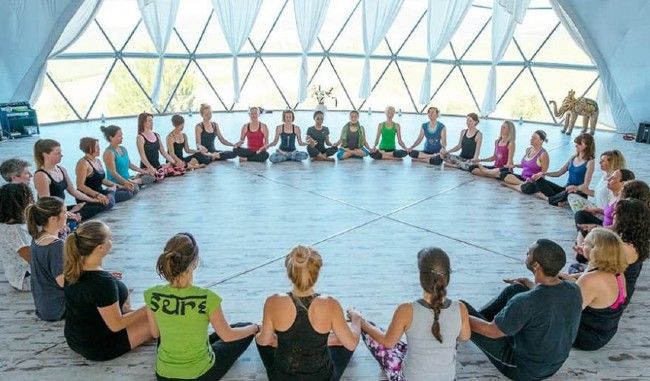 EASY TO USE
Ganesha is a beautiful yoga hall with a wood and beam ceiling and wood floors. It has windows on both sides which allow for plenty of light and air flow. There is also an attached balcony with beautiful views of the hills of Andalucia.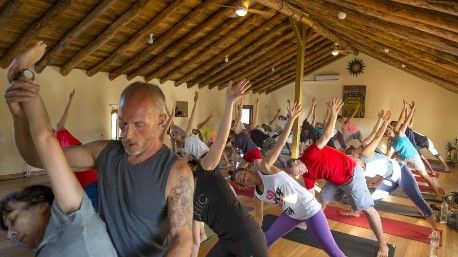 BEST MEDIA FOR BEST LEARNING
THE MOON SHALA
We use the best mediums to explain concepts more comprehensively so you learn and assimilate more easily / the best way possible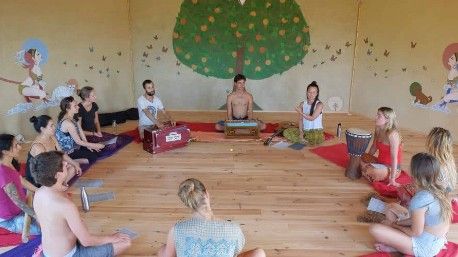 Get a chance to...
At Suryalila Yoga Retreat Centre, we always have highly trained and insured massage therapists in residence for both warm and caring massages. Treat yourself and recover from the yoga teacher training with Thai Yoga, Deep Tissue or Ayurvedic massages.
NETWORK
With the community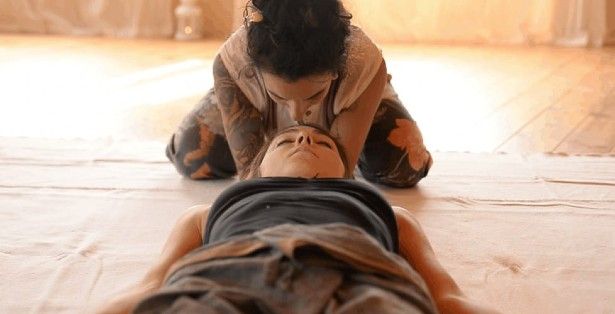 DISCOUNT
Often discounts and special offers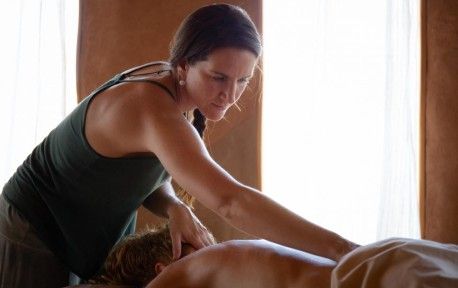 SURYALILA RETREAT CENTRE
Jobs and volunteering opportunities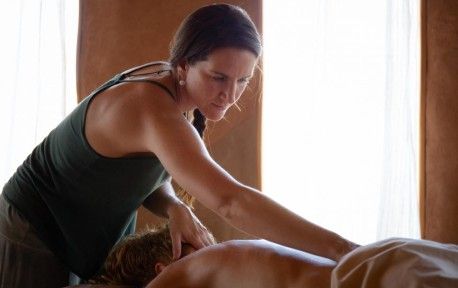 Frog Lotus Yoga family
We pride ourselves on our outstanding yoga teacher community. Since our beginnings, the school has graduated over 3000 teachers.
I loved having my window prized open to the world of eating food which is alive, healthy, enriching, invigorating and totally delicious!
— Yvonne Siegal, Bristol, UK
STAY CONNECTED
Stay connected with the fly family on the platform. Interact through the dedicated community space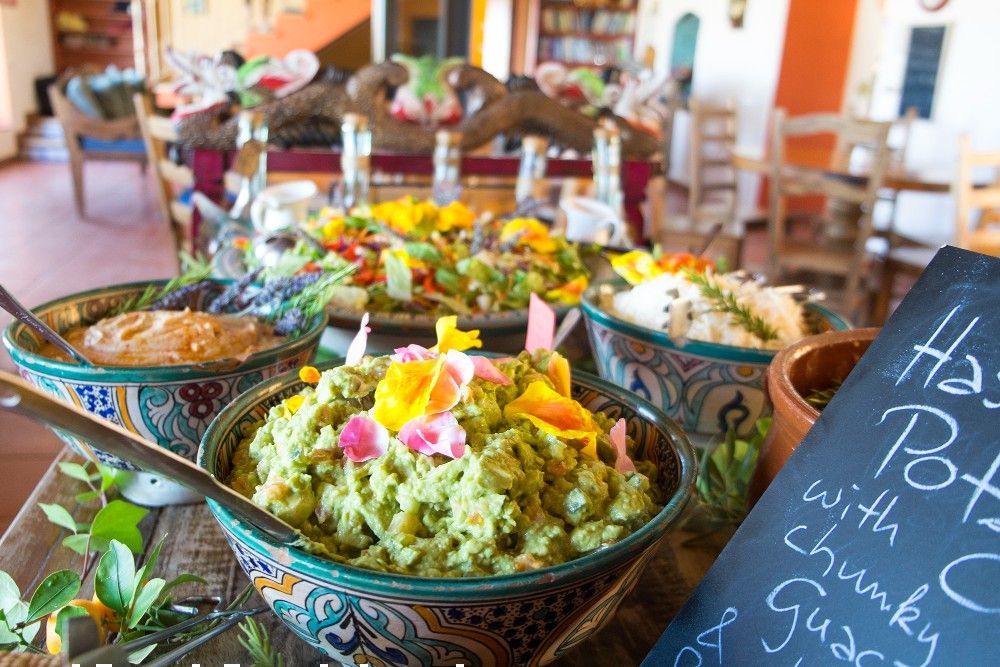 WORLWIDE COMMUNITY
We've trained teachers from all over the world for over 20 years.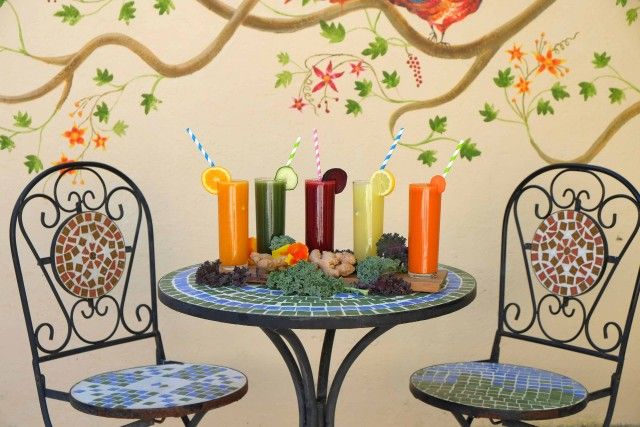 INDOOR & OUTDOOR DINING
We also believe that where you eat is almost as important as what you eat! We provide dining tables both indoors and outdoors so that you can eat in our large beautiful dining room, or enjoy your meal al fresco, watching the stunning sunsets over the Andalucian hill-towns.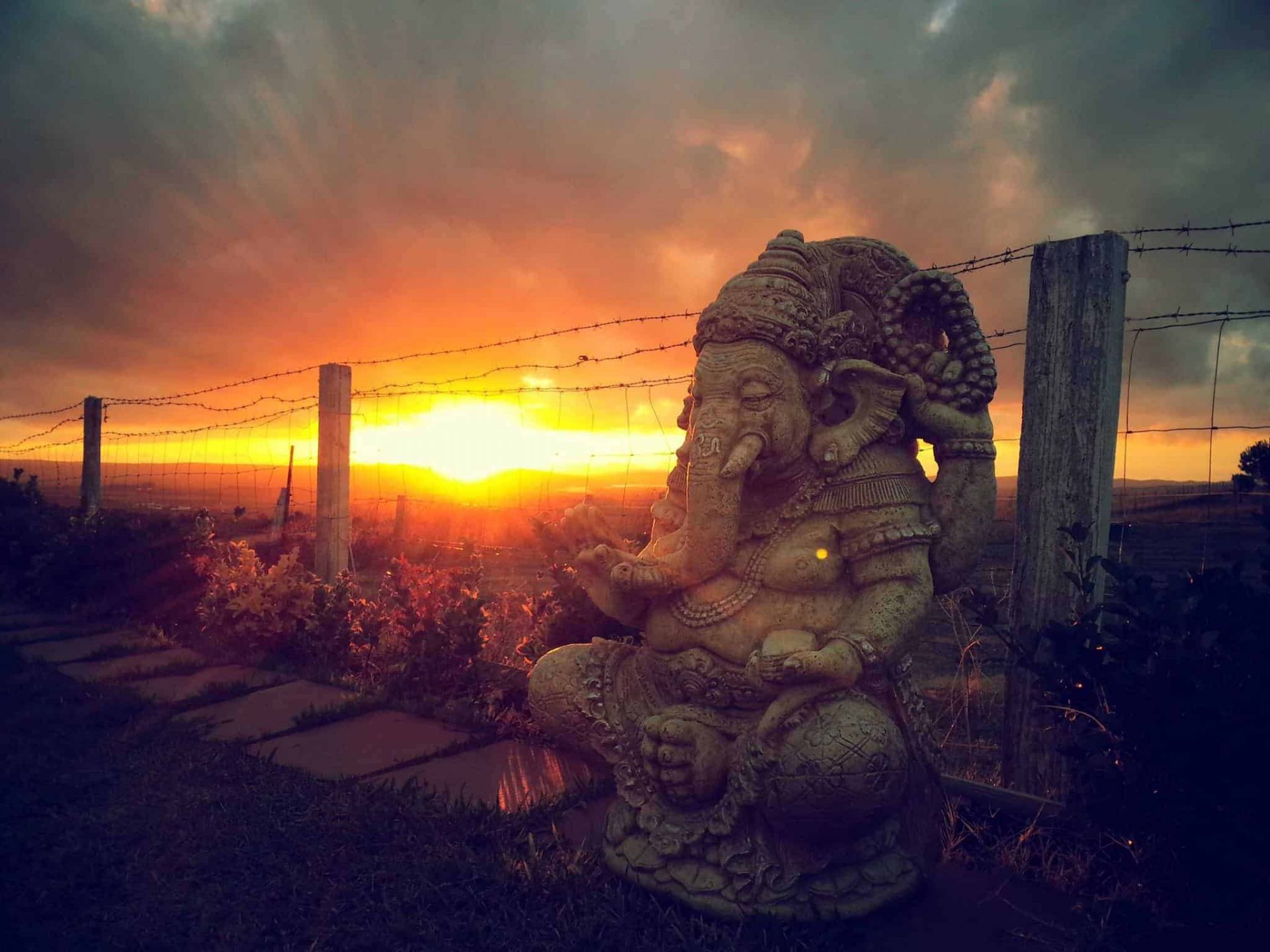 Welcome to Frog Lotus Yoga Online
Nominated as one of the Best Yoga Retreats by Yoga Journal 2019, Suryalila is a stunningly beautiful all-inclusive facilities Yoga Retreat Centre in the heart of Andalusia, Southern Spain. Located in an old renovated olive farm, Suryalila is Sanskrit for "Cosmic Play of the Sun" and host the Frog Lotus Yoga Teacher Training.

transposed 20+ years of experience online >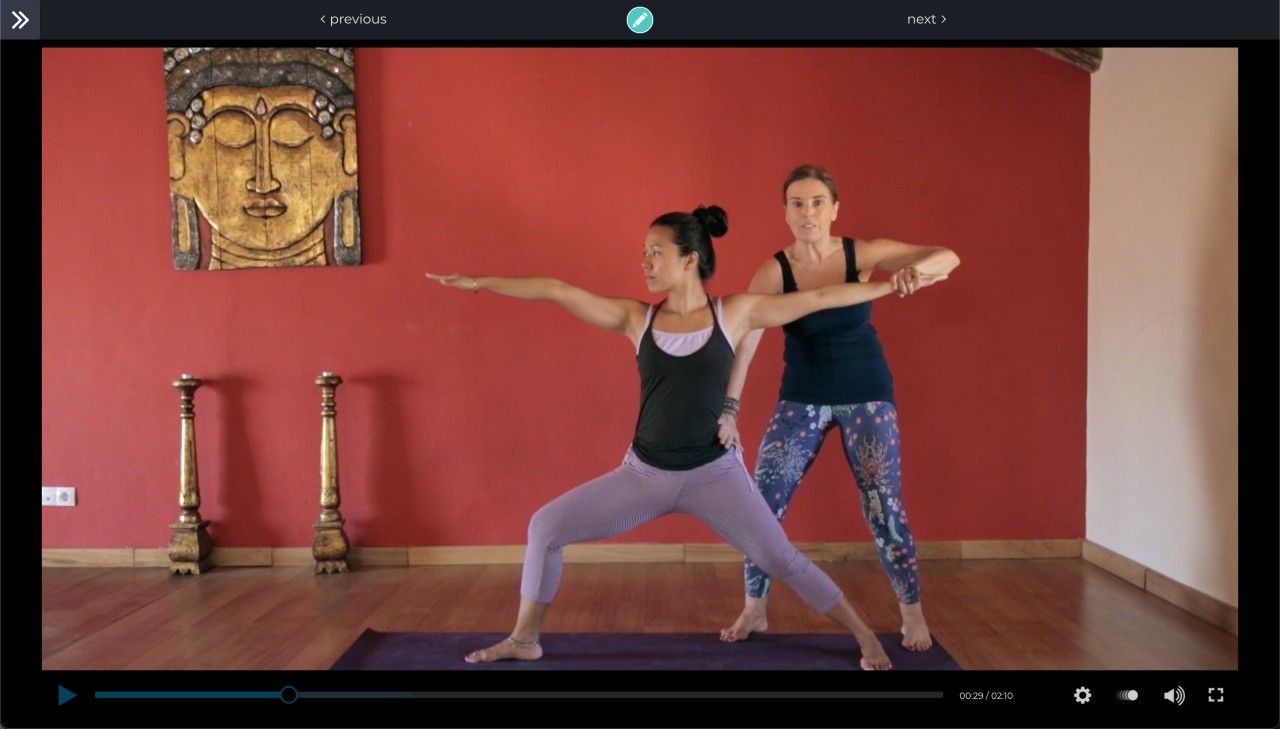 The platform and content look fantastic! I am really excited going through it all and I am of course really looking forward to meet you all!
— Diana Chavez, SWITZERLAND
Doing my YTT with FLY was the most inspiring choice I have ever made in regards to my professional development with yoga. I felt loved, supported and encouraged throughout the entire course. I appreciated the excellence in teaching and the comprehensive lesson delivery system. I found the quality of teaching to be absolutely outstanding in every sense, from course materials to additional reading materials. THANK YOU!
Mirela Giles, UK
Training with Frog Lotus Yoga to become a Yoga Teacher was one of the best
decisions that I have ever made in my life. The teachers and the training itself
were outstanding, comprehensive, inspirational and empowering, giving me the
immense knowledge and necessary attitude and skills to go out in the world and
guide people in yoga practice.
Cherie De Asis, USA
I am incredibly grateful for this training. I felt ready to teach immediately and have consistently supported myself as a yoga instructor almost. 100% of the time since my graduation.
Lotsie Cash, USA
Want to know more about the training...
In case you want to learn more or if you need to talk to us directly, please fill this form and we'll be happy to provide the answers.

Our admission team can't wait to connect with you!
Thank you! Our admission team will be in touch soon.
Our next 200 Hour Yoga Teacher Training is on its way
Thank you! We'll be in touch soon
Created with